Damien Strecker started as the Titonka library director during October of 2021. Damien loves working at the library because he's always been an avid reader and enjoys working with the public.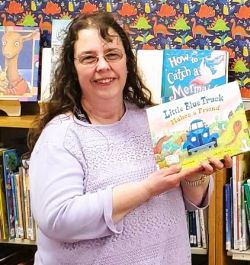 Dawn Schutter began at the library in January of 2017. She graduated from Iowa Lakes Community College and has a great working knowledge of the library's resources.
Sherry Hedwall has been at the library since June of 2020. Previous to working as a librarian, Sherry taught pre-school for 10 years and brings to the library a creative and crafty skill-set.